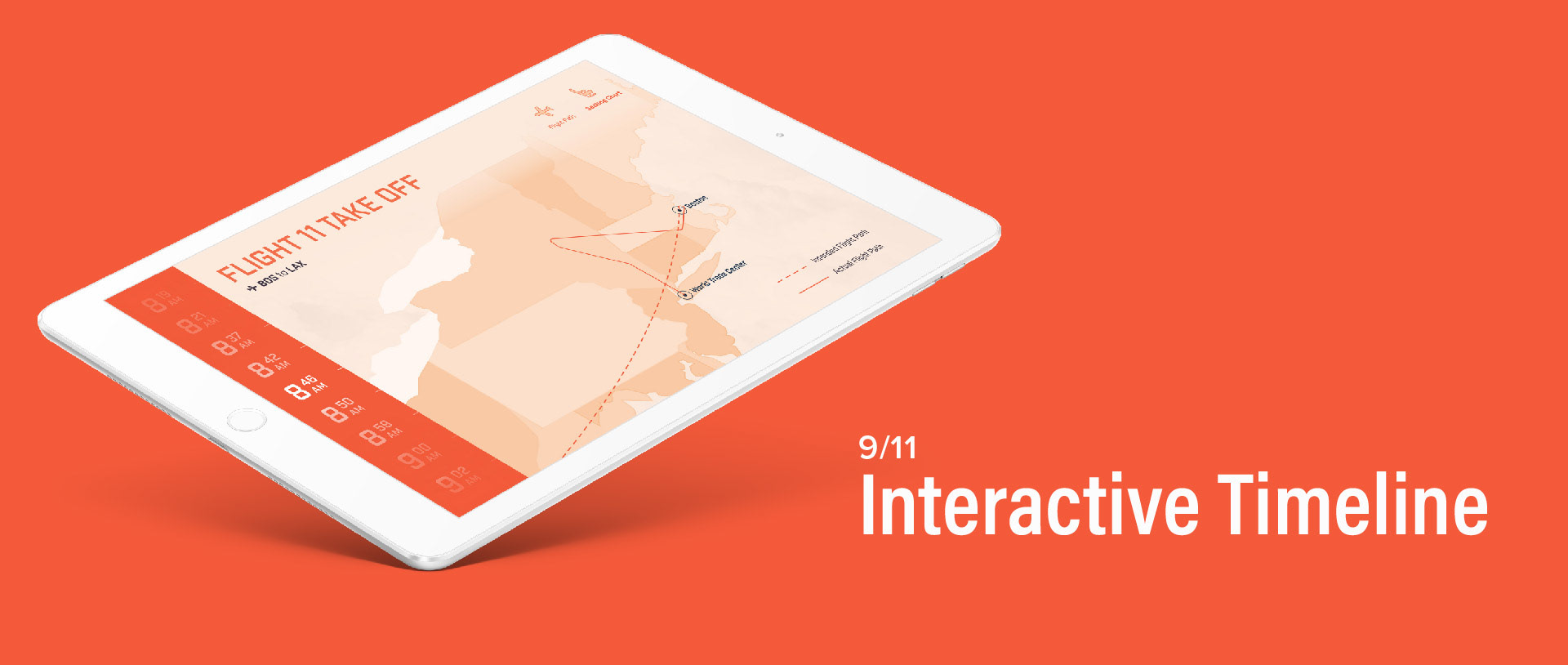 On September 11, 2001, 19 Islamic extremists crashed 4 planes in the northeast United States killing more than 2,600 individuals. An interactive timeline experience will give users the ability to learn details of the various flights, terrorists, and passengers and the time events occurred.
Individuals who were too young at the time of the attacks to comprehend the event. Target aged 3-13 at the time of the attacks and currently 19-29. Digitally savvy and proficient with touchscreen interactions.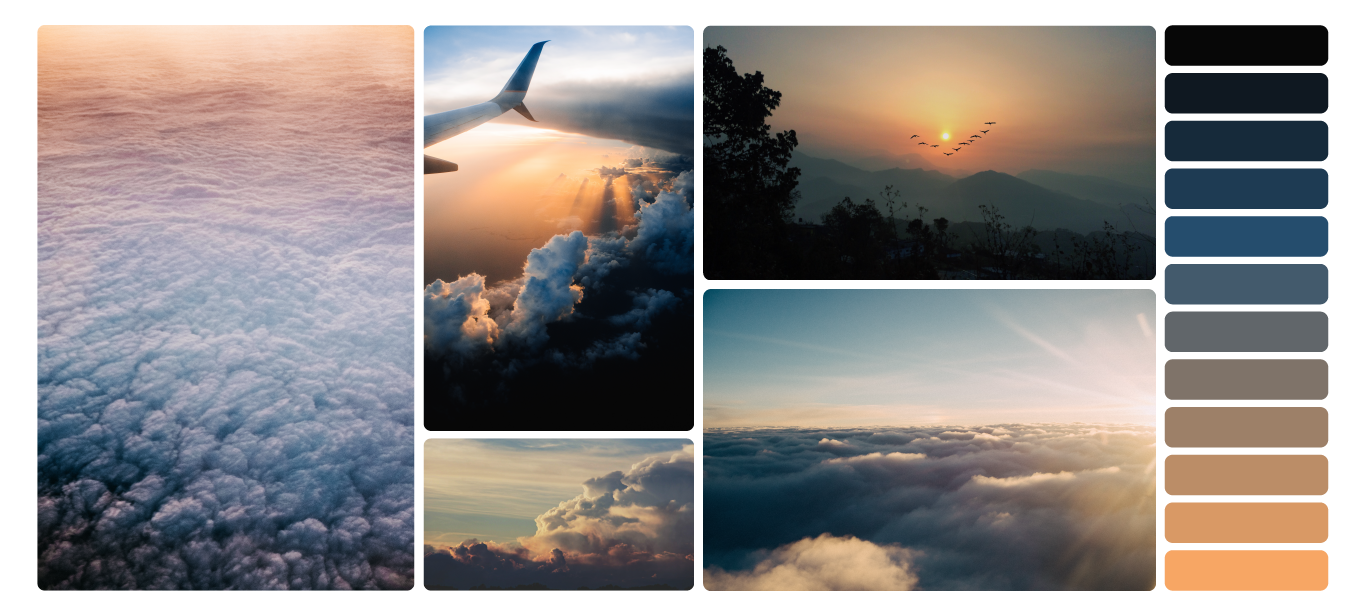 Light neutrals contribute to a sense of warmth. Pops of red provide visual interest, energy, and act as a reminder of the tragic event. Here you can see the color palette I explored as well as the hues in the final design.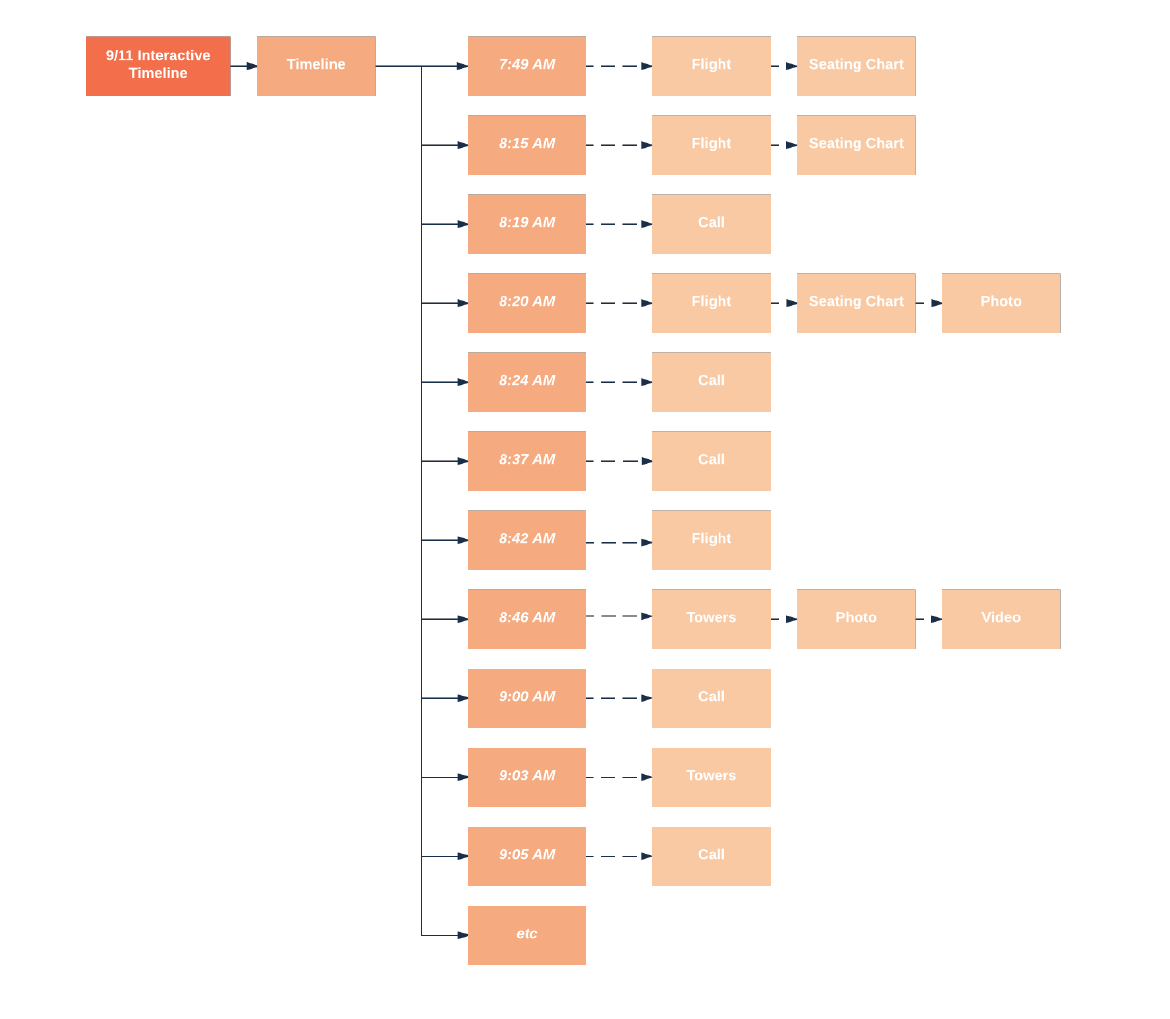 The navigation of the app is controlled entirely by the timeline. Each time available has different categories of information available. Here you can see the first few hours on the morning of 9/11.