Finding and viewing real time and recent sports highlights across a variety of sports, networks and channels isn't possible with current platforms.
The Reel is a mobile application that allows passionate sports enthusiasts to discover, view and share the finest highlights in all of sports.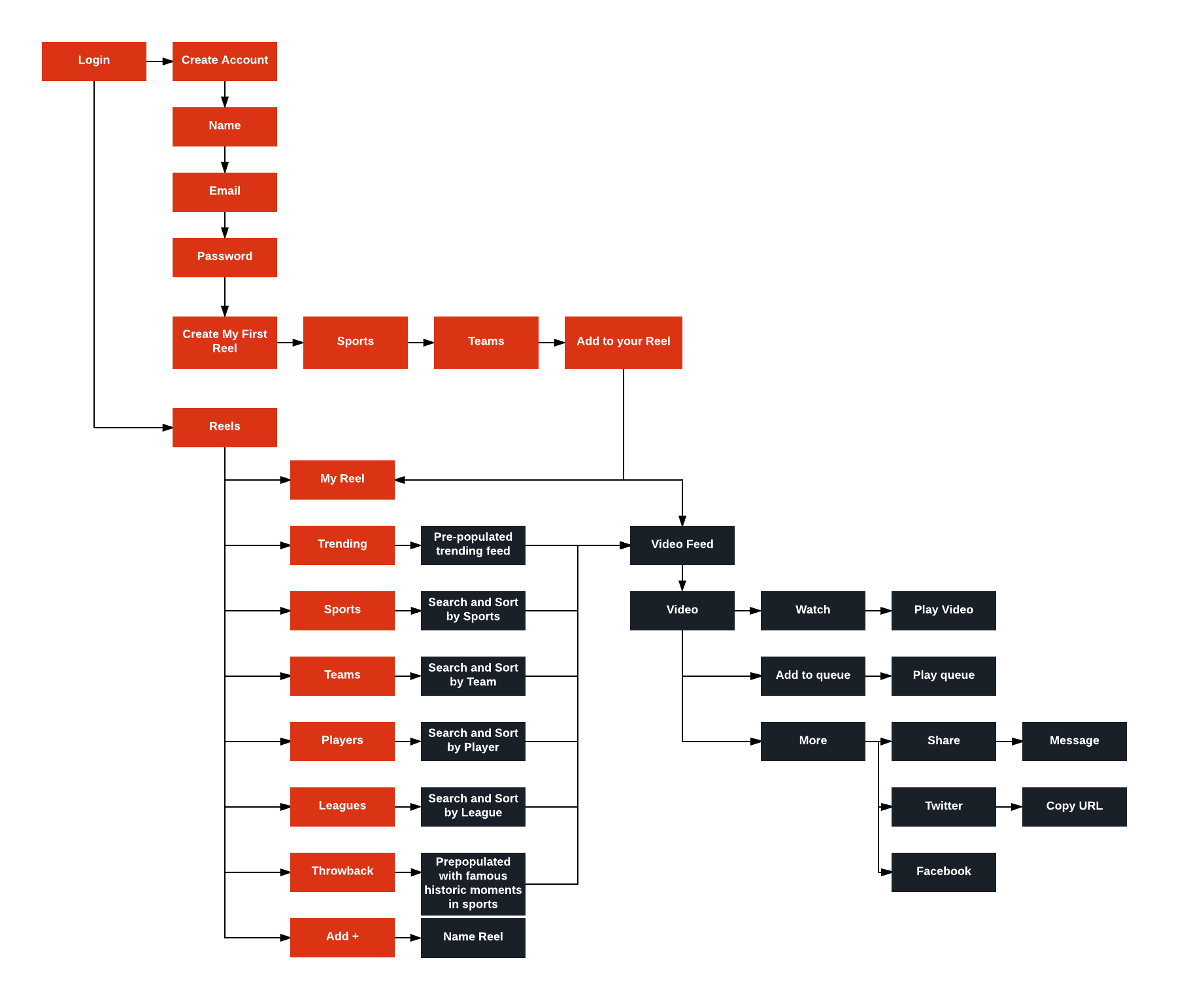 Mood Board 
Intense, Deep Energy, Dark, Stadium, Theater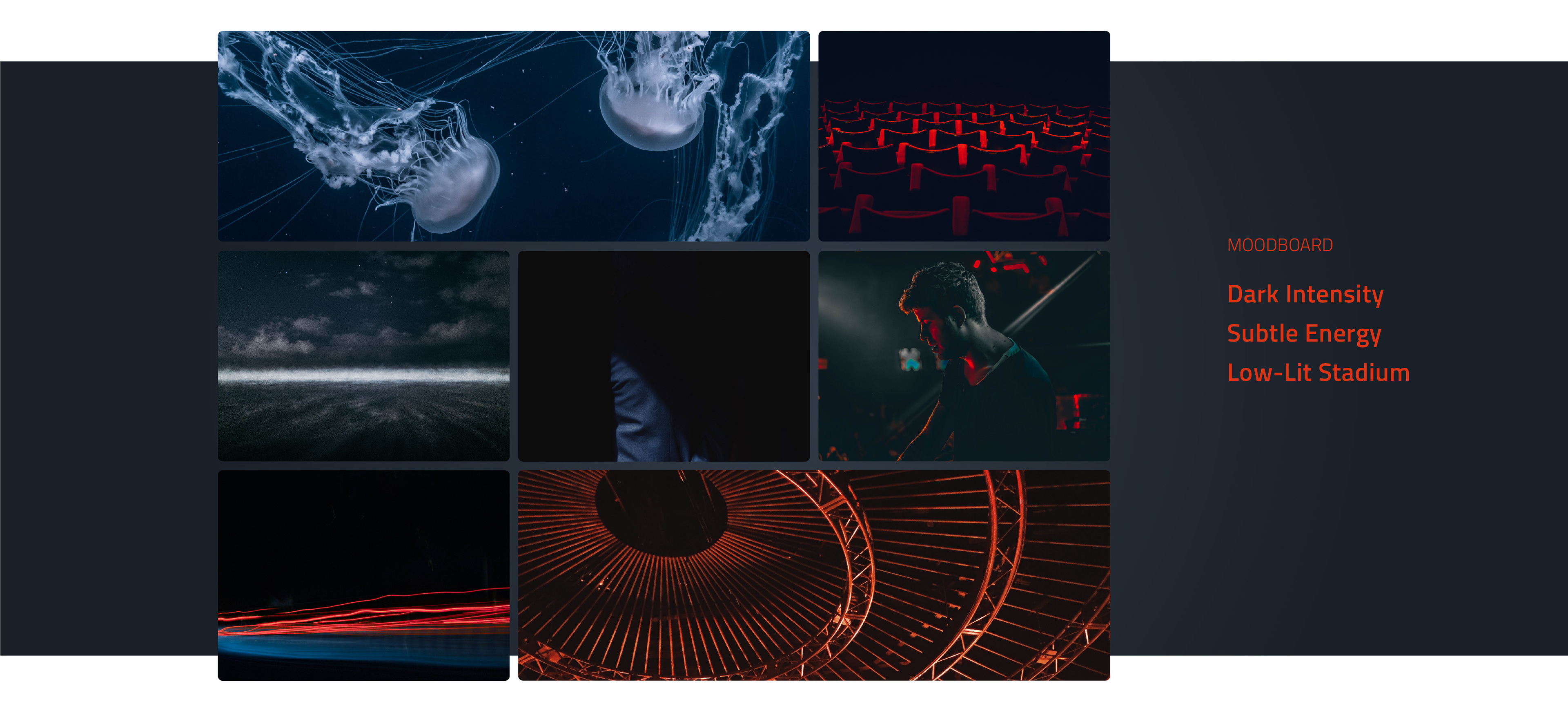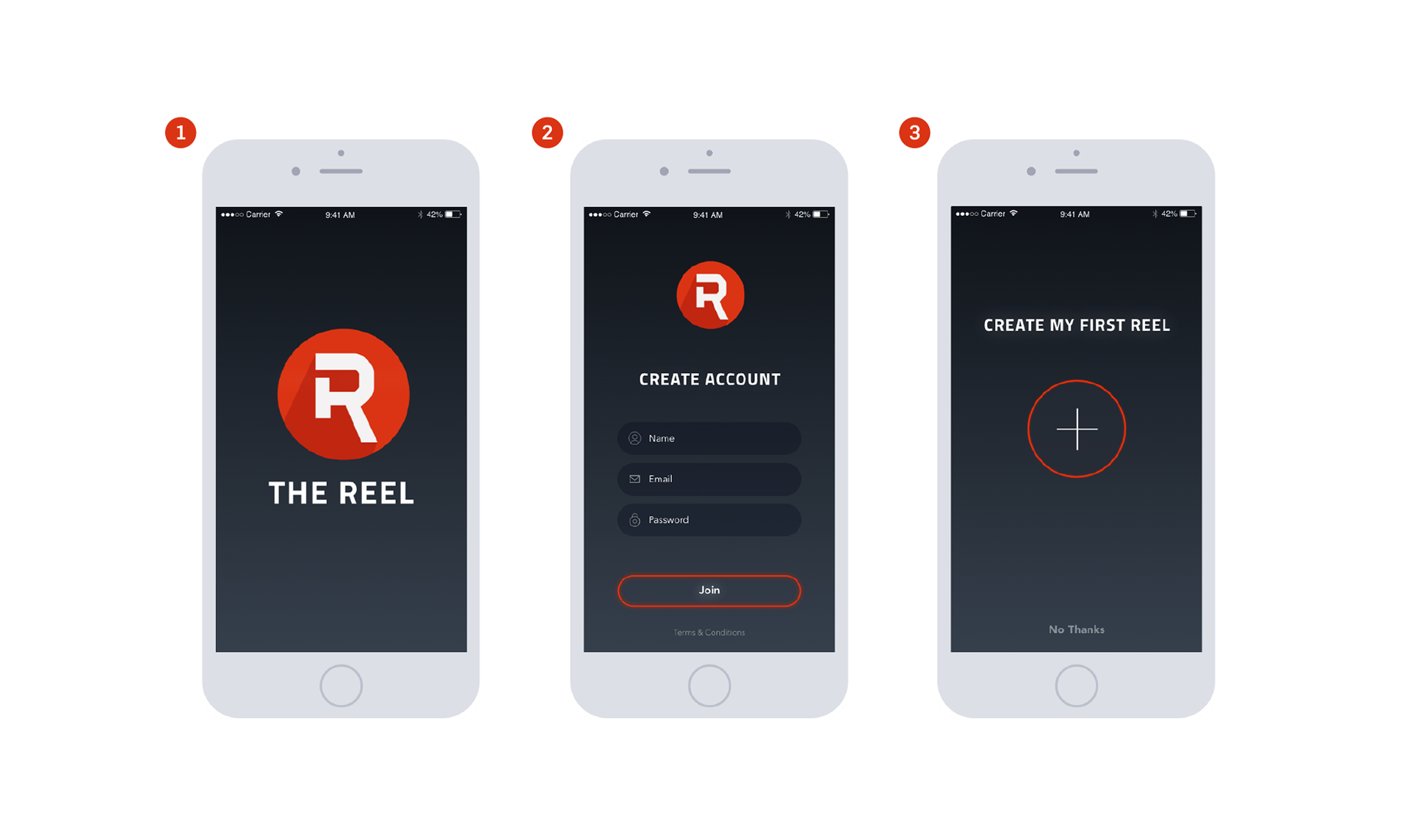 1
screen holds for a second when the user opens the app
2
account creation is prompted
3
users are directed to filter and create a feed tailored to their own sports and teams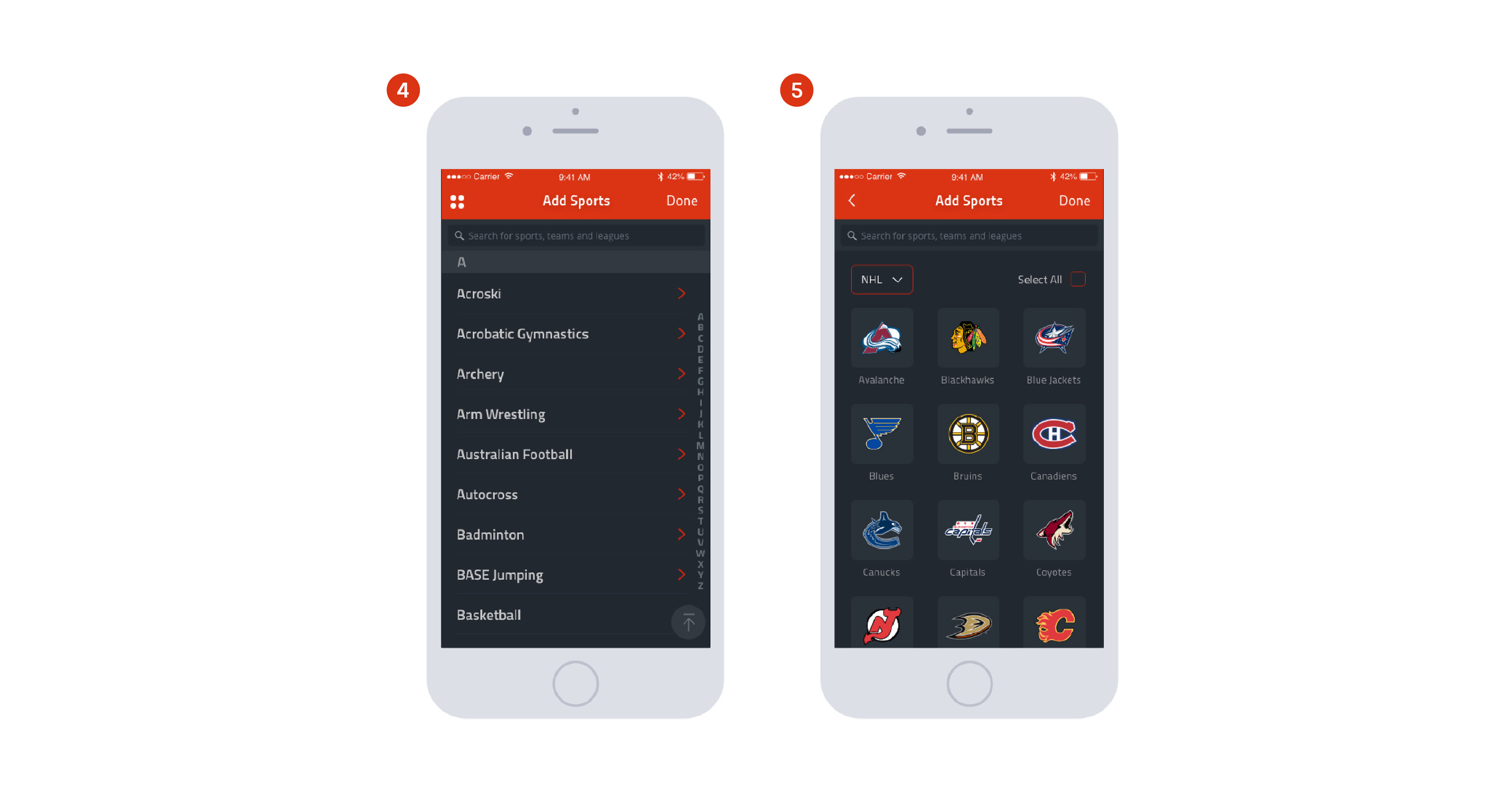 4
an alphabetical list of sports are presented to the user allowing them to dive into the sports they're interested in
5
here the user dove into hockey, a

 grid layout of teams and a search system allow the user to select the teams they like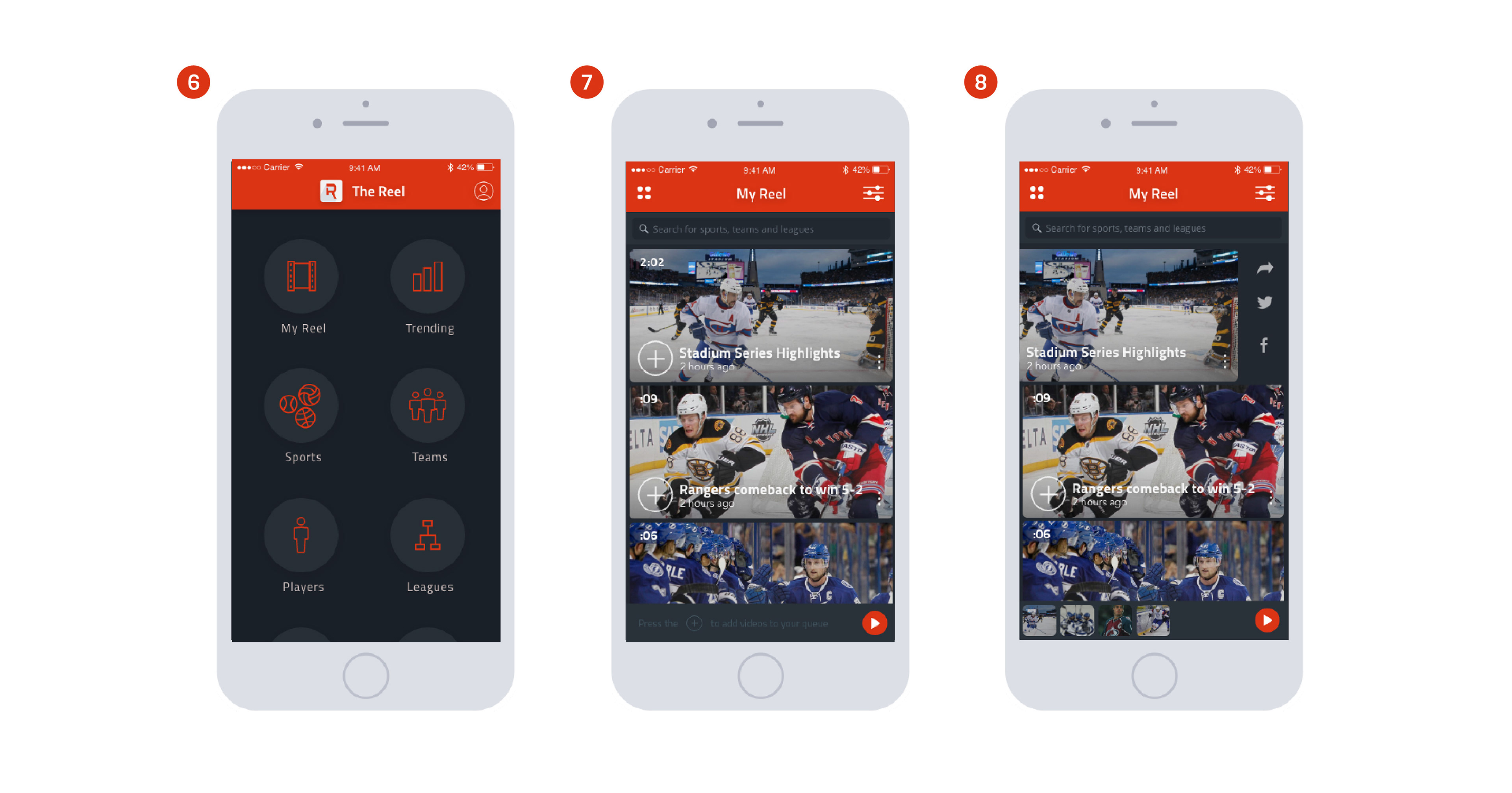 7
a user customized reel based on their preferences during the on-boarding process
8

at the bottom, a queue is populated based on the users interests. They can watch the video by tapping on the card, or they can add to the reel by tapping on the plus sign
9

 the video feed, users can view their selected video or reel, share and read a description. Content from their reel is populated at the bottom to keep the user in the funnel and provide them new content
10

 if the user were to dive into the "Trending" reel, this content isn't populated by the users interest but rather the popular and noteworthy highlights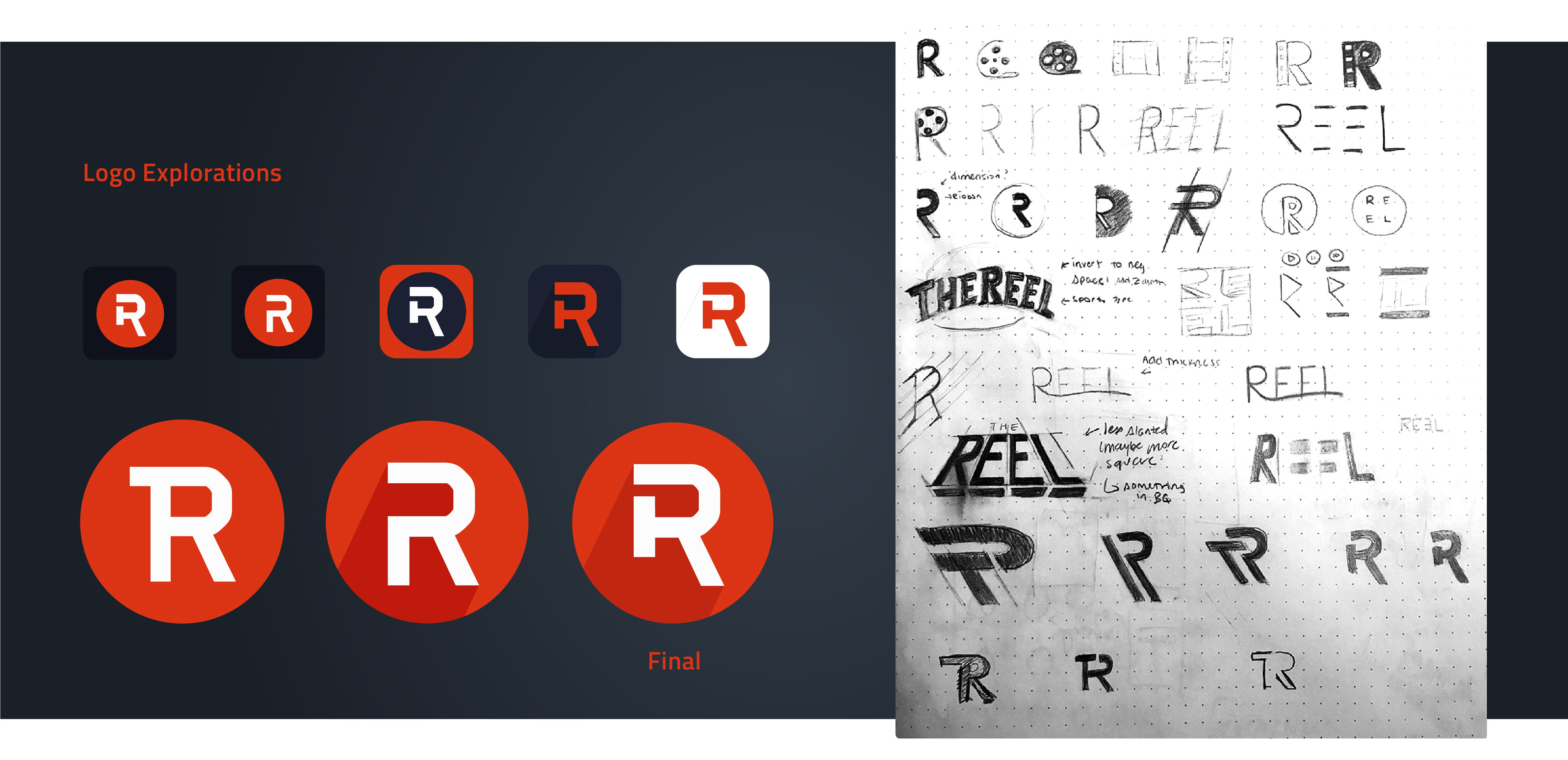 The reel has the potential to be a huge platform for sports enthusiasts all over the world. With many directions to go in and paths to follow the discoveries are endless.